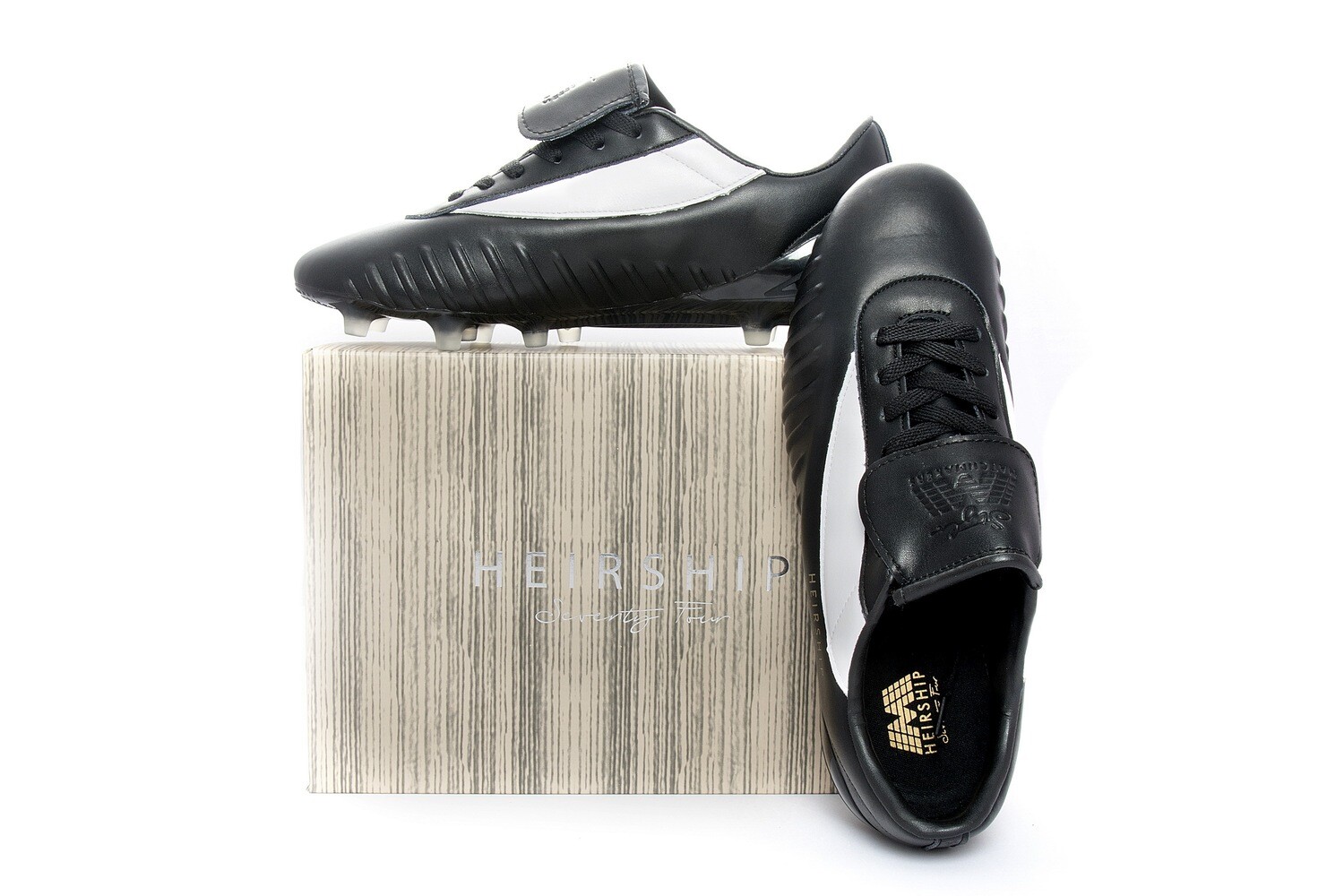 Stylo Matchmakers® Heirship Seventy Four
h74
Product Details
Super soft premium fine real leather upper.
Fitted with a reinforced heel protection
Outer Material: Super soft fine Leather
Moulded metatarsal sole shield.
Heirship Seventy Four is a reboot of the legendary Stylo Matchmakers model that was a market leader worn by legends Billy Bremner, Kevin Keegan, Viv Anderson, Liam Brady, Brian Clough, Bill Shankly. Made with a premium real leather upper ultra soft fine lightweight upper. Fitted with a reinforced Achilles Protection with added Metatarsal Protection
"Before the money, before the ego, before the billion pound stadiums there was a boutique football boot label called Stylo Matchmakers. Stylo Matchmakers is a cool "northern English" premium footwear and designer sportswear brand with deep roots in football. Being the first ever designer football label in the business and worn by football legends George Best, Pele, Billy Bremner, Viv Anderson, Kevin Keegan, Trevor Francis and many more dominated the feet of the top tier footballers with innovative designs which are revolutionary. Even old school coaches Bill Shankley, Brian Clough, Don Revie, Jimmy Armfield and Jock Stein sported a pair. Stylo Matchmakers was much more than a brand it was part of the heritage of British football."

Save this product for later